Click your choice of radios above to launch LG73 in 180k AAC Stereo or 56k HE-AACv1 Stereo in iTunes or WinAmp. No player? No problem! Use the Flash or HTML5 menu items for instant LG73. See the FAQ section on the site if you need more information on which stream to choose.
LG73 Internet Radio is named after a former Vancouver Top 40 giant, CKLG AM 730. CKLG AM 1070 began in 1955 as a North Vancouver radio station operated by Lions Gate Broadcasting Ltd. In the final 25 years of CKLG AM 730 (ending on January 31st, 2001) the station most often identified on-air as "LG73." LG73 Internet Radio is not affiliated with Corus Entertainment, owner of CHMJ-AM 730 Vancouver, Newcap Radio, owner of CHLG-FM 104.3 Vancouver (LG 104.3) or Rogers Radio, owner of CKLG-FM 107.5 Egmont.
HotHitsRadio.com became LG73 Internet Radio on May 10th, 2002. LG73 Internet Radio has now been going strong for over 12.5 years!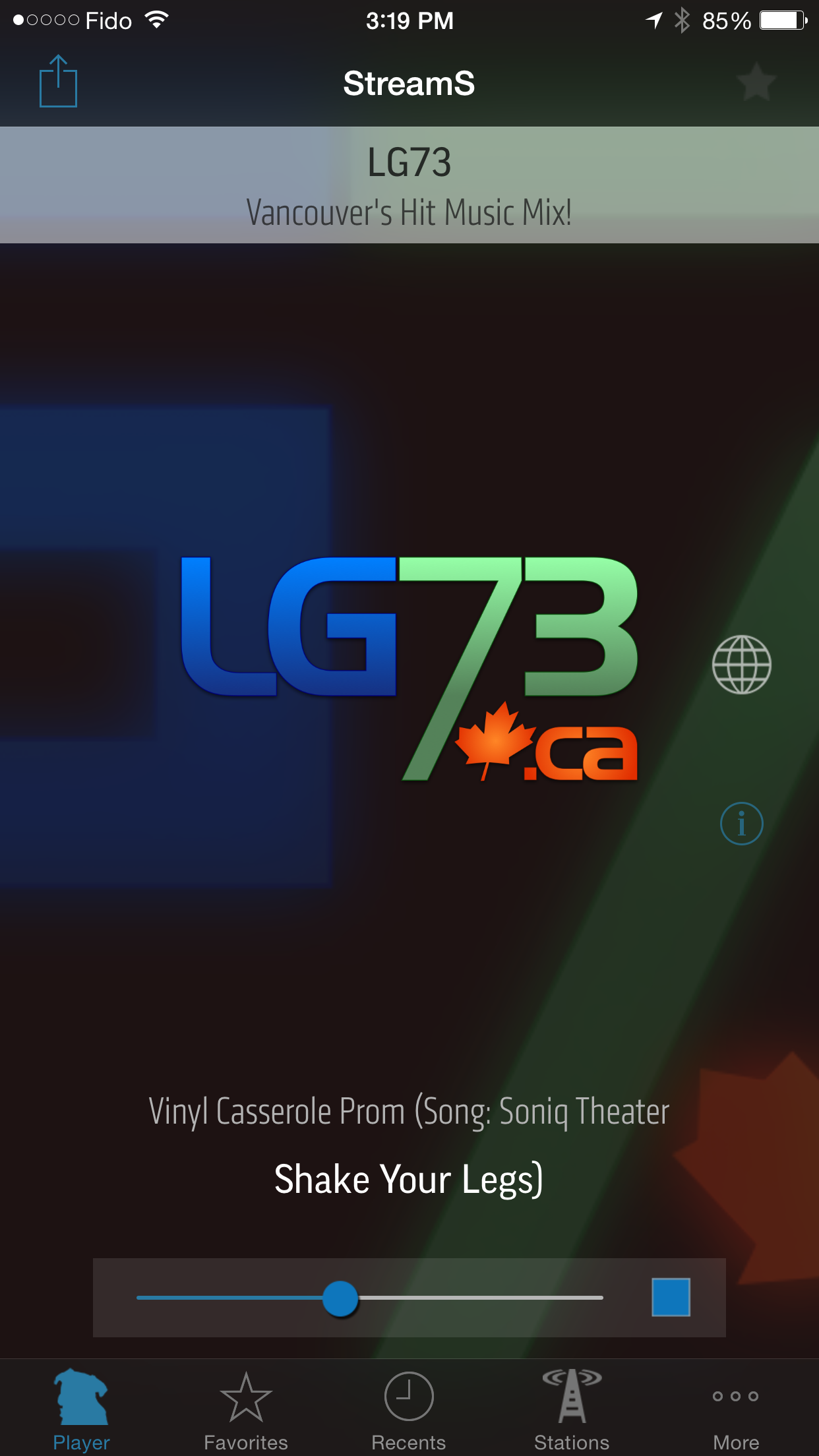 LG73 features a great mix of classic and contemporary hits. LG73 appears in the iTunes Radio Tuner in the Top 40 / Pop genre. iTunes 9 or newer is required to use the iTunes Radio Tuner with LG73. LG73 is also available on Apple TV.
Many live shows formerly heard on LG73 Internet Radio are now on Max Radio, Vancouver's Maximum Variety!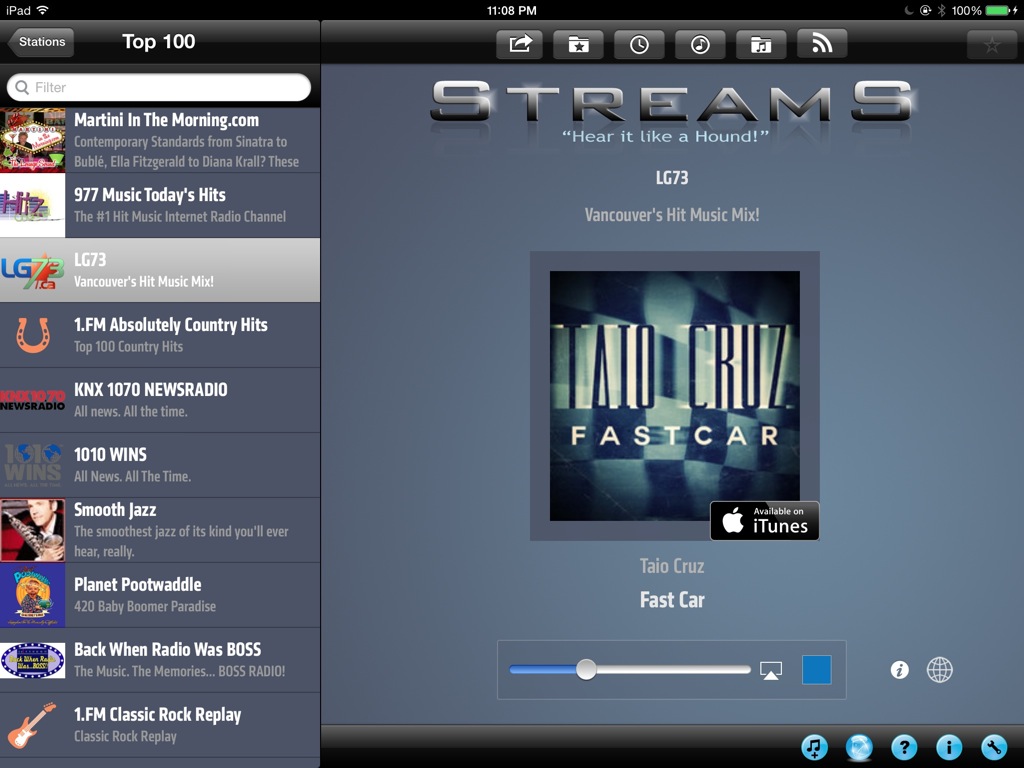 If you have an iPhone, iPod Touch or iPad, get
StreamS
and enjoy superb quality playback of LG73's efficient 56k HE-AACv1 Stereo stream. You'll find LG73 in the Eclectic and Hits genres in StreamS. StreamS is the best radio player available for iOS devices. Streams Hi-fi Radio also does a great job playing LG73's ultra hi-fi 180k AAC stream.

If you have a Blackberry, tune in to LG73 with the

Nobex Radio Companion.